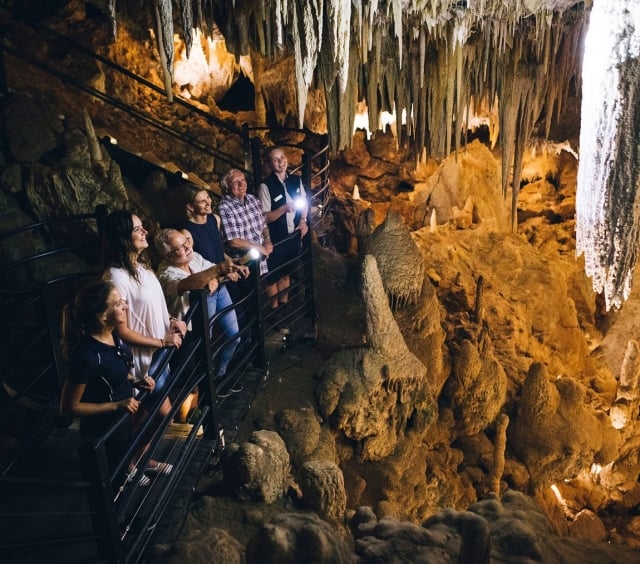 Ngilgi Cave Ancient Lands Experience
A scenic pathway through native bushland connects a series of interactive installations along the Ancient Lands Experience, bringing you to the entrance of the stunningly decorated Ngilgi Cave
You can explore at your own pace and be enlightened by our passionate guides stationed inside the cave, ready to share their insights and answer your questions.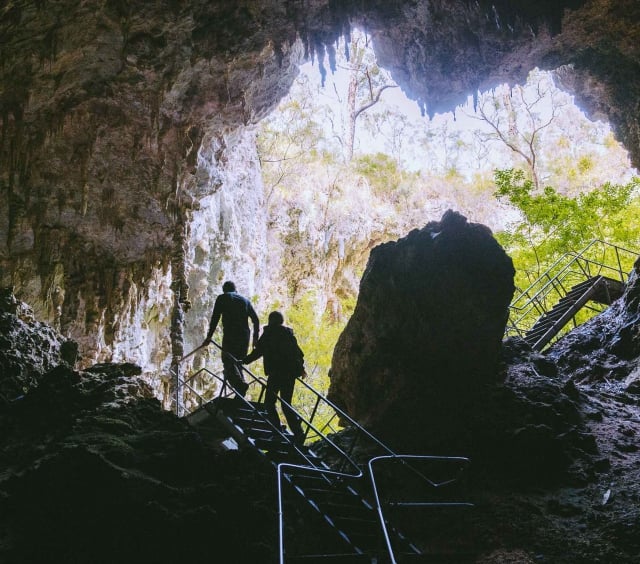 Mammoth Cave
The most easily accessible of all the show caves in the region, it's a natural time capsule, and home to ancient fossil remains of long-extinct Australian Megafauna.
Mammoth is a self-guided cave, where you explore on your own while listening to an informative 'audio tour' through the MP3 player and headset provided - available in English, German, Mandarin, French and Malay.
You are free to wander at your own pace along the boardwalks and platforms, through the majestic chambers of the cave.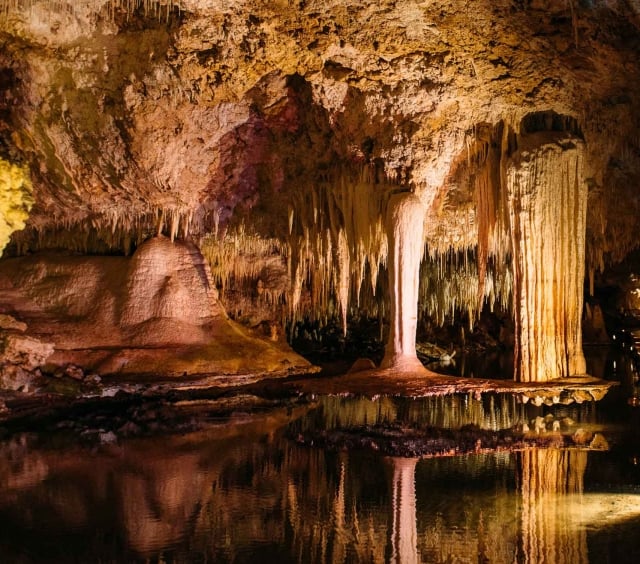 Lake Cave
Lake Cave is, to put it simply, a mirrored wonderland.
Home to the 'Suspended Table' a spectacular crystal decoration weighing several tonnes that hangs from the ceiling, almost touching the waters of the lake. It is thought that this may be the only decoration of its kind in Australia.
The only cave on the Leeuwin-Naturaliste Ridge that has a permanent lake, Lake Cave is the most 'actively dripping' Show Cave in the South West.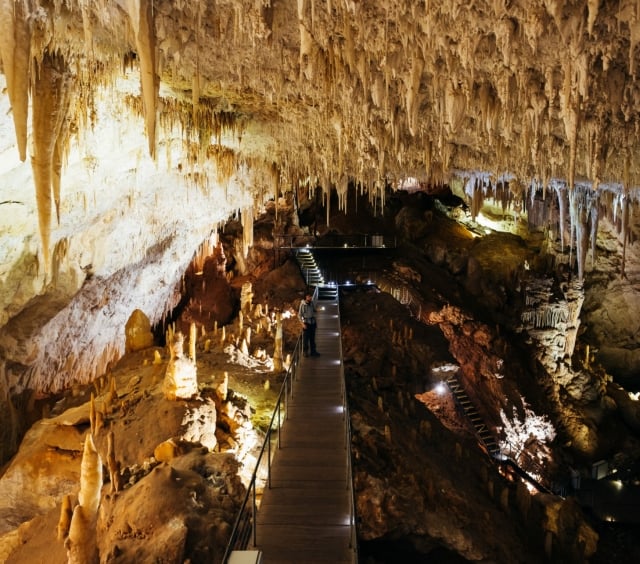 Jewel Cave
Jewel Cave is the largest show cave in Western Australia, with three massive chambers. It is also home to one of the longest straw stalactites found in any tourist cave in Australia.
The Jewel Cave centre is complete with interpretive area, retail and light refreshments. Your awe-inspiring journey is perfectly complemented with the Karri Walk at the end of your visit.